Governor Northam Issues Proclamation in Honor of Dr. Martin Luther King, Jr. Day
RICHMOND—Governor Ralph Northam today recognized January 20, 2020 as Dr. Martin Luther King, Jr. Day in the Commonwealth of Virginia and issued a proclamation celebrating his legacy.
The Governor made the following remarks this morning at the 42nd annual Community Leaders Breakfast honoring Dr. Martin Luther King, Jr., hosted by Virginia Union University.
"It's important to make sure that everyone understands what Dr. King was fighting against—the deep-rooted discrimination and oppression that he and so many others, like the Richmond 34, were working to overturn.
"We must ensure we are telling the full and true story of that history, from slavery through Reconstruction, and the terrors of the Jim Crow era, and the Civil Rights movement.
"And we must realize that black oppression continues today, just in a different form, and we must work to address it."
The full text of the proclamation is available here and below.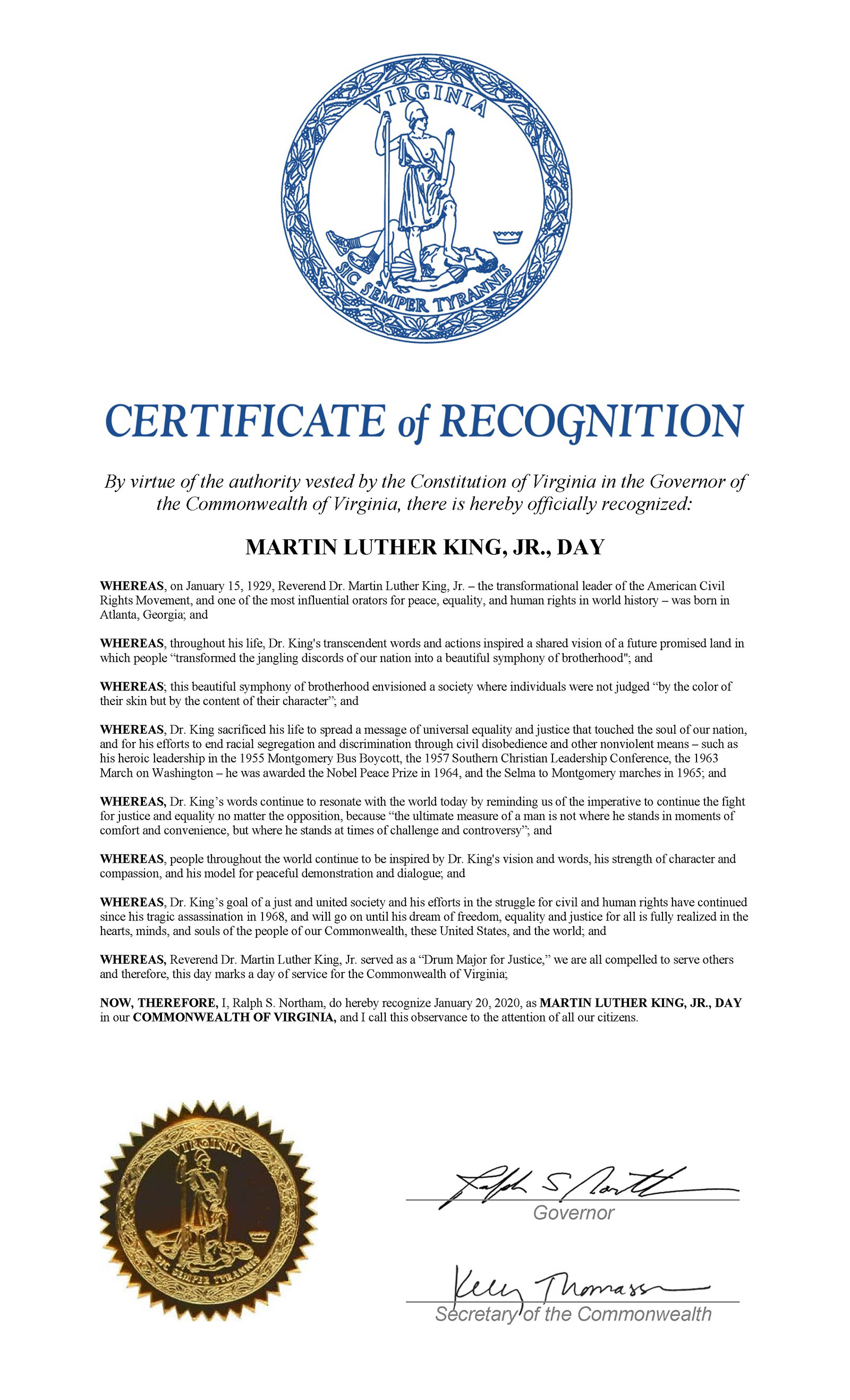 # # #