Board Members
Hassan Ahmed, Immigration Attorney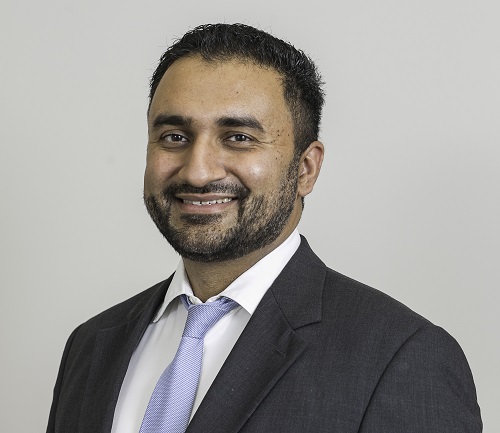 Hassan is the founder and principal of the HMA Law Firm. He built the firm on one simple idea: Prosperity comes from protection and perseverance. The firm lives out this mantra every day: under Hassan's leadership, legal knowledge and skill is leveraged to fight for clients' rights, sticking with the process no matter how long it takes, so that clients can live their lives not just peacefully, but with prosperity.

Hassan is fluent or proficient in eight languages besides English, giving his clients comfort when telling their stories. His perspective on immigration as a means to prosperity is borne from his belief in unity in diversity, advising nationals of 117 countries around the world for nearly 20 years, and counting.

As a lawyer, Hassan also has a strong background in criminal defense. He maintains a niche practice in "crimmigration" - the immigration consequences of criminal activity. Hassan also focuses much of his practice on defending against deportation, and devotes over a third of his practice to matters of asylum law. He litigates immigration cases in federal court, and does not shy away from the tough cases, whether in matters of family immigration, business, or citizenship. He is a regular invited speaker and writer on immigration, with a unique ability to explain legal concepts through client stories. He is frequently quoted in local and national media.

Hassan firmly believes that serving clients means not only direct representation, but also advocating for their interests before lawmakers, and informing them of what his clients are actually going through. Using his language abilities (fluent or proficient in 8 languages besides English) he relates his clients' stories to legislators, governors, and policy makers, state and national. This advocacy was one reason he was appointed by Gov. Terry McAuliffe to serve on the Virginia Asian Advisory Board, helping advise the Governor on issues facing the AAPI community and beyond, as well as the Commonwealth Commission on Diversity, Equity, and Inclusion. It is why he also served on the board of the Dulles Justice Coalition, the group of airport lawyers who represented clients in the wake of President Trump's Muslim ban, and as a board member of the Virginia Coalition for Immigrants' Rights. Hassan took these ideas onto the campaign trail in 2019, coming in second in the Commonwealth's most competitive 4-way primary for the House of Delegates D-87 seat. It is why he takes on anti-immigrant groups who see immigrants as un-American, and is not afraid to expose their hateful rhetoric for what it is, challenging them in the media, on the Hill, and connecting with veteran advocates to amplify his efforts. Hassan currently serves on the first-ever Virginia Office of New Americans Advisory Board, helping formulate state-level policies to welcome future citizens.

Hassan holds a law degree from Tulane Law School in New Orleans, Louisiana. While in law school, he clerked for a high-profile New Orleans firm where he learned and was trained in a considerable variety of legal fields, ranging from personal injury to commercial litigation to medical malpractice.

Prior to his career as a lawyer, Hassan was a successful and motivational teacher. He taught Urdu and Hindi at North Carolina State University in Raleigh, NC and also taught high school classes in religion and law. He maintained a career as a real estate sales agent in North Carolina.

Hassan was born and raised in North Carolina and now resides in Virginia with his family.
Rammy Barbari, Criminal Defense Attorney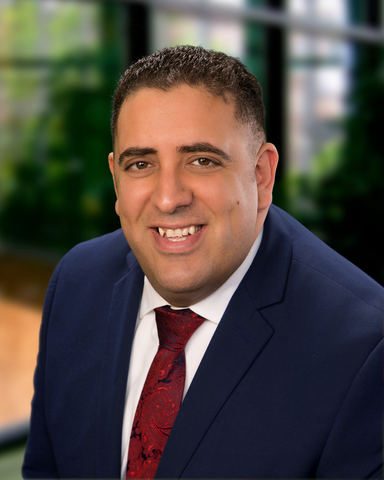 Ramymy G. Barbari brings significant experience in the legal, international business, and government sectors to ONAAB. Rammy is an attorney in the white collar practice group at Price Benowitz LLP in Washington, D.C., and was previously an Assistant Commonwealth's Attorney in Fairfax County. He has handled hundreds of bench and jury trials over the years. Rammy is a graduate of the Virginia Military Institute and the Indiana University Maurer School of Law. Following law school, Rammy served as a judicial law clerk for the Honorable Claude M. Hilton at the U.S. District Court for the Eastern District of Virginia. He also previously led the proposals department for a private security firm based in the U.A.E. He is an active mentor to the Arab American legal community, a member of the National Arab American Bar Association, and in his spare time, enjoys reading, watching sports, and spending time with his family.
Eric Lin, Chair, Principal - The VIE Group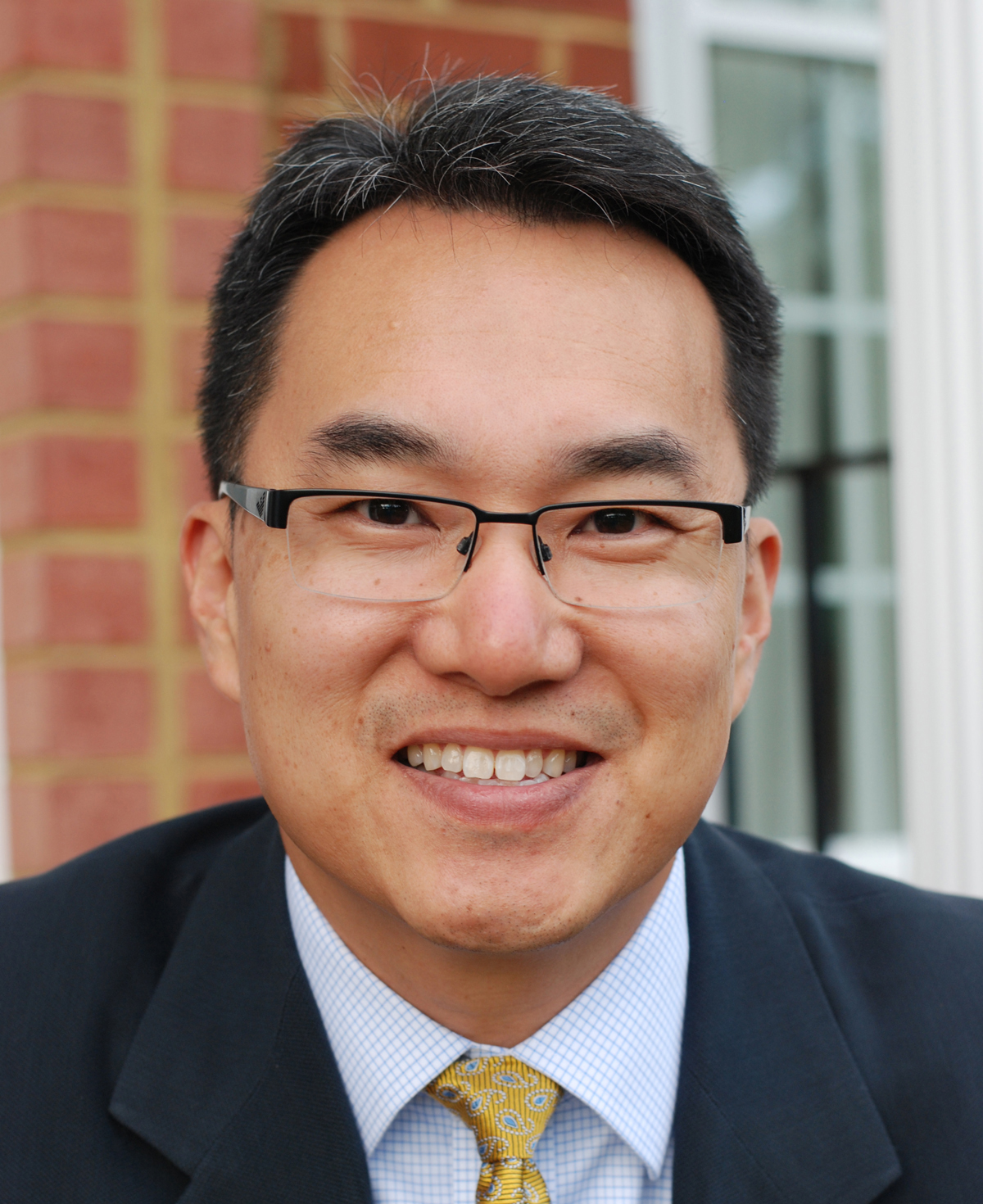 Eric Lin is Principal of The VIE Group, a business development and real estate consulting firm in Richmond Virginia. Prior to his current position, Eric was the Owner and Director of Operations of Sunrise Enterprises, the mid-Atlantic's largest wholesale orchid nursery.
Eric attended Virginia Tech where he earned a B.S. in Materials Engineering with a specialization in ceramic composites which afforded him the opportunity to work on NASA's Space Shuttle Program.
Eric is a longtime community advocate has deep connections to the region and serves on several community boards. Eric was recently elected to be the Inaugural Chair of the newly formed Office of New Americans Advisory Board, and is charged with advising Governor Ralph Northam, cabinet members, and the General Assembly on strategies to improve state policies and programs to support the economic, linguistic, and civic integration of new Americans throughout the Commonwealth.
In addition to this role, Eric currently serves as the Vice President of Finance for OCA Asian Pacific American Advocates; Community Engagement Director for the Asian & Latino Solidarity Alliance of Central Virginia; board member at The Commonwealth Institute; and a member of the board of the YMCA of Greater Richmond.
In the past, Eric has served as an appointee to the Virginia Asian Advisory Board, where he served two terms as Chair, and advised four governors during his 11 year appointment; and as an appointee to the 2020 Census – Virginia Complete Count Commission under Governor Northam; he also served on the Executive Council of the Heart of Virginia Council – Scouting BSA; Vice President of Chapter Development for OCA Asian Pacific American Advocates; member of the Bon Secours St. Francis Advisory Board; board member of Leadership Metro Richmond; and as a board member of the ASK Childhood Cancer Foundation.
For more than 20 years, Eric has been an advocate for the Asian and Pacific Islander community with respect to education, health care coverage and access, workforce development, equitable representation and racial and economic justice. He has worked to break our communities out of our silos, amplify our voices, and uplift the next generation of leaders. In recognition of these efforts, Eric was recently selected as the 2020 recipient of the Ukrops Community Vision Award presented by Leadership Metro Richmond.
Hannah "Mel" Borja, Vice Chair, Worker Power Policy Analyst at The Commonwealth Institute for Fiscal Analysis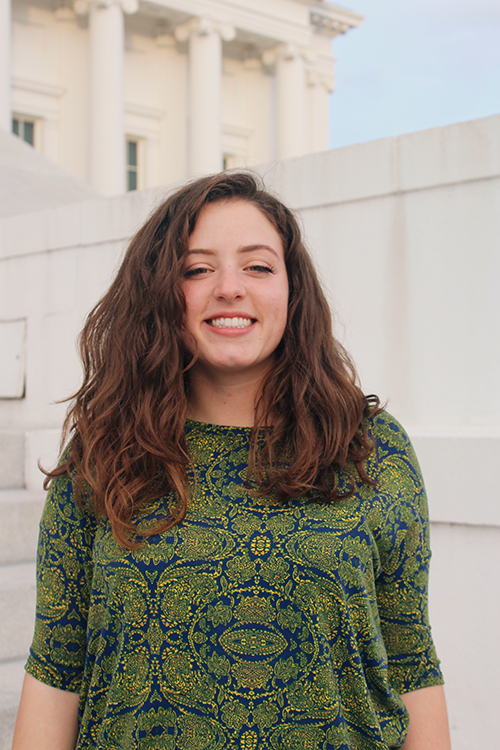 Mel Borja is a Virginia-born, Puerto Rican and Ecuadorian young professional with a background in advocacy and policy. A second-generation American, she is currently the Worker Power Policy Analyst at the Commonwealth Institute for Fiscal Analysis. Previously, she managed the immigration casework portfolio in the Office of U.S. Senator Tim Kaine where she primarily focused on helping New Americans in the Commonwealth of Virginia navigate the U.S. immigration system. She has served in two of the three branches of Virginia state government prior to being appointed to the Office of New Americans (ONA) Advisory Board, both as a 2018 Governor's Fellow in the Office of the Lieutenant Governor and a Session Aide during the 2019 General Assembly. She earned her Bachelor's of Arts at the University of Virginia.
Kate Ayers, Secretary, Executive Director of Reestablish Richmond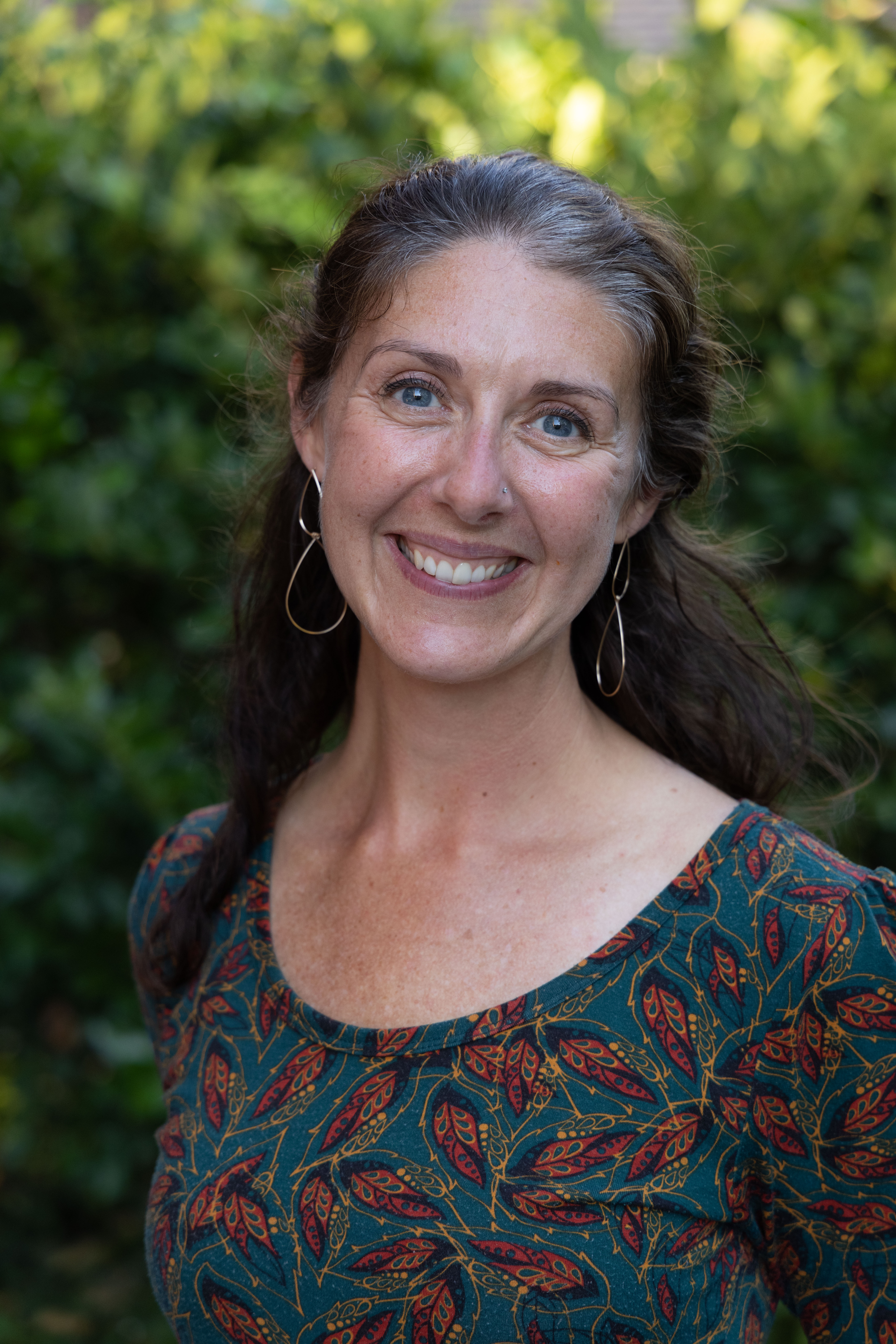 Kate Ayers is the Executive Director at ReEstablish Richmond, a local nonprofit that connects our newest neighbors to life-building tools and resources, helping their integration to the community to be a positive and empowering experience. ReEstablish Richmond works in collaboration with resettlement agencies, government services, faith communities, and volunteers and envisions a community where all are united for the welcome and wellbeing of newcomers. Kate joined ReEstablish Richmond in 2013, motivated by her participation in the "Just Faith" program, a class focusing on social justice issues around the world. She previously worked as a special education teacher and department chair in Hanover County for 11 years, while also serving as a volunteer mentor for refugees in the Richmond community. Kate is currently a member of the Office of New Americans Advisory Board, and her dedicated efforts continue to build a supportive, trustworthy community for refugees and new immigrants living in Richmond.
Djibril Niang, Treasurer, President of African Community Network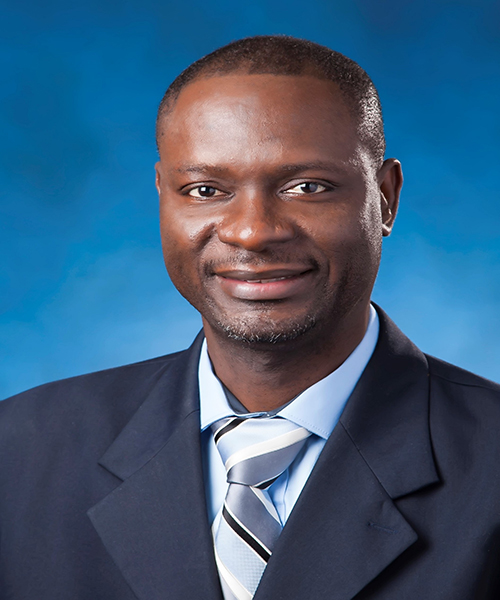 El Hadji Djibril Niang is an American-Senegalese professional in Technology and risk management. He well thought of and share a high profile as a community organizer in central Virginia. In that capacity Mr. Niang is the Co-founder and President of the African Community Network, a local non-profit in RVA. Its aim is to improve lives and be a resource for the community. He improved the organization partnership with the City of Richmond and other government agencies in the commonwealth.
He is a Board member of Srohume American Alliance Inc whose aim is to educate and reduce unemployment in the US.
He is also a board member of GOH foundation (Global Outreach for Humanity) which fights global poverty.
He has been serving the local community as a Notary public of the Commonwealth of Virginia for several years.
Prior to Mr. Niang arrival to the United States in 2000 he co-founded Sysinfos (system information System) an IT small business company in Senegal. He was elected the President of the Network of Youth Entrepreneurs of Senegal and helped more young men start their own businesses.
Mr. Niang is fluent in several languages and has traveled widely.
Mr. Niang's professional credentials include various certifications in Information Systems at several levels and as an executive with wide range of insurance licenses (P & C – Health and Life).
As an entrepreneur he created and owns Galgui-G LLC, an insurance broker agency / Tax service, appointed by the major companies such as Anthem, Cigna, Humana, United healthcare on the health & Life side and Progressive, Travelers, National General, Safeco, Grange on the P&C side.
Mr. Niang was the Co-founder and President of GOREE Investment LLC. He led the organization to the creation of a unique exotic African restaurant in the city of Richmond.
Mr. Niang also works as supervisor for Rea Magnet Wire Company Inc, also known as (REA) which is one of the world's largest manufacturers of magnet and nonferrous wire products in the US since 2013.
Dr. Jennifer Crewalk, Georgetown University's Associate Director for Undocumented Students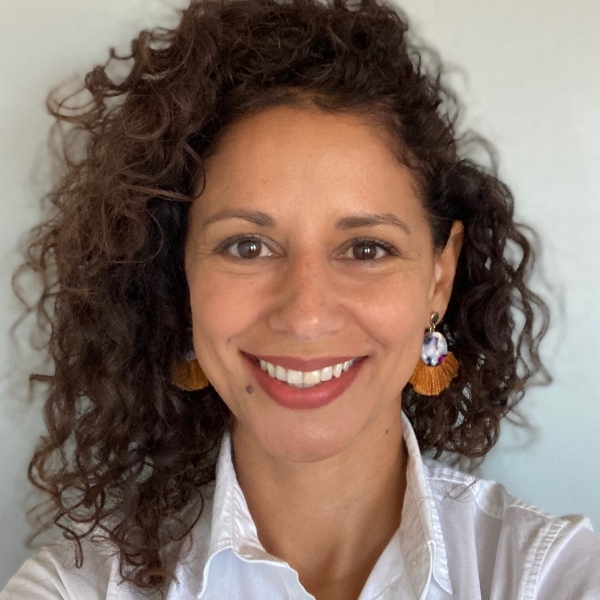 Jennifer joins the Office of New Americas with twelve years of experience working with undocumented and first-generation college students and six years in children and community health.
Growing up with her mother, an immigrant from Costa Rica, Jennifer learned values of family, food, and holistic health. Family and community grounds her advocacy and inspires her racial and social justice work.
Jennifer has put herself through school, earning a Bachelor of Arts in psychology from Rutgers University and a Master of Science in Education in intercultural communications from the University of Pennsylvania. She recently completed her Ph.D. in educational psychology at George Mason University. Jennifer's research focuses on resilience structures and community resilience.
Dr. Fern Hauck, Professor of Family Medicine and MD at the University of Virginia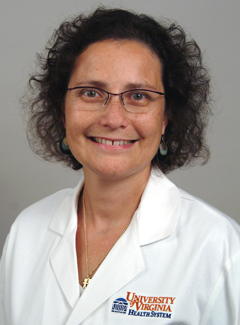 Fern R. Hauck is currently associate professor of family medicine and public health sciences at the University of Virginia School of Medicine. She is also the director of the International Family Medicine Clinic at UVA.
Dr. Hauck's primary research focuses on sudden unexpected infant death, including sudden infant death syndrome (SIDS). She has studied risk factors for SIDS and other unexpected infant deaths, especially focusing on African-American and other minority communities. She has also studied bedsharing practices cross culturally and preventive strategies, such as pacifier use. An important theme of Dr. Hauck's research is eliminating disparities in health services and outcomes. She is a member of the American Academy of Pediatrics Task Force on SIDS and is an advisor to several other organizations and federal agencies that focus on infant health and safety.
Her other professional passion is global health and caring for refugees. She started the International Family Medicine Clinic in 2002, which serves the refugee population of Charlottesville.
Dr. Hauck enjoys many hobbies including travel, gardening, reading, theater and music. Most of all, she enjoys spending time with her family.
Michael Hoefer, Retired Chief (chief executive), USCIS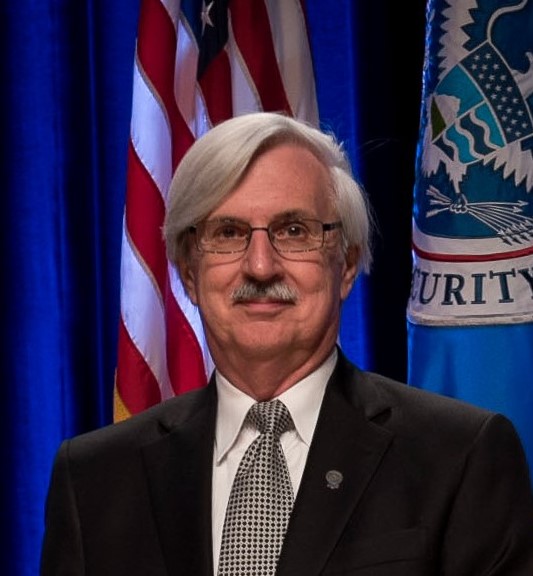 Michael Hoefer is pleased to be a member of the Office of New American's Advisory Board following 44 years of federal government service, mostly in immigration policy and statistical leadership positions. Mr. Hoefer was the Director of the Department of Homeland Security (DHS), Office of Immigration Statistics (OIS) from 1996 to 2013. He provided decision support within the DHS Policy Office by producing annual core reports on immigrants by legal status and by conducting quantitative studies and research on immigration. Mr. Hoefer began his career as an economist at the U.S. Bureau of Labor Statistics in 1976, and his most recent position before retirement in 2020 was as the Chief of the Office of Performance and Quality, U.S. Citizenship and Immigration Service (USCIS). Mr. Hoefer received the Immigration and Naturalization Service award for Excellence in Customer Service in 2000 and the DHS Secretary's Silver Medal for meritorious service in 2018.
Mr. Hoefer also worked to support immigrants in his community through his volunteer work. He has resettled refugees from Ethiopia, Eritrea, Poland, and Vietnam in the Washington D.C. area. He ran an ESL program at his church for 8 years in addition to personally teaching English to new, adult immigrants in Northern Virginia.
Mr. Hoefer is a graduate of Cornell University (B.S. in Industrial and Labor Relations) and resides in Alexandria, VA.
Susannah Lepley, Virginia Director Immigration and Refugee Resettlement at Church World Service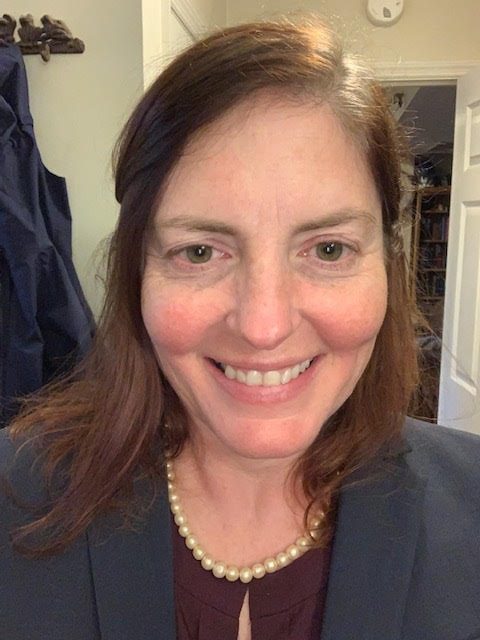 Susannah Lepley serves as the Virginia Director for Immigration and Refugee program for Church World Service. Susannah earned her Master's degree from Anabaptist Mennonite Biblical Seminary in Elkhart, Indiana. After moving to VA with her husband in 2000 she has worked in a variety of organizations serving refugees and immigrants, helping them find a new home in the Shenandoah Valley. When she isn't working, Susannah can be found walking her dogs, enjoying other cultures through travel and food, snowboarding with her nephew and niece, and reading great books.
Dora Muhammad, Congregation Engagement Director - Virginia Interfaith Center for Public Policy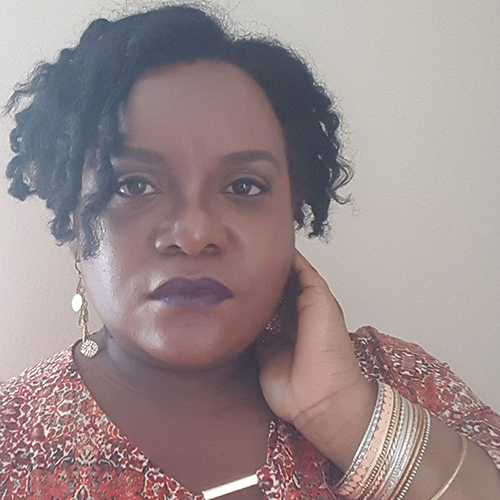 Dora Muhammad is an author, artist, and advocate with more than 25 years of experience in communications and public policy formation. She has extensive work in government relations, beginning in elementary school as one of the founding members of SAYC (Students Advocating for Young Children), an initiative created by Prep for Prep to increase awareness of the need for quality education for low-income families in New York City.
In 2012, she was a leading Neighborhood Team Leader and a Regional Digital Director in Virginia for President Obama's reelection campaign. In 2014, she was named one of Leadership Prince William's "40 Under 40" for the work of The AWARE Project (Advocacy for Women's Activism, Rights & Empowerment), a nonprofit she founded in 2010 to advocate for human rights, women's rights, and child welfare. She was the Communications and International Affairs Director for the National Conference of Black Mayors, highlighted by managing messaging for meetings between President Obama and the principal leaders of the National Policy Alliance, an umbrella organization comprised of the nine major organizations representing Black public officials and public employees. She also has served as the Ambassador to Women for the Institute of Caribbean Studies while chairing its Women's Leadership Initiative.
Dora currently serves as the Congregation Engagement Director and Health Equity Program Manager at the Virginia Interfaith Center for Public Policy, where she also spearheads its civic engagement program and racial equity work. VICPP is the largest statewide advocacy voice of the faith community in Virginia. It is a non-partisan, racially and ethnically diverse coalition of 23,000 members including 700 faith communities and 1,000 clergy of all faiths and people of goodwill that advocates for economic, racial and social justice. She accepted a gubernatorial appointment to the advisory board of Virginia's new Office of New Americans, which was established in 2020 to serve immigrants and refugees in Virginia. Her role on the board will be to advise the governor on state policies and practices.
Dora has a bachelor's degree in journalism and documentary photography and a master's degree in public administration. She studied International Law and Human Rights at the University of London and also received a Certificate in Theology and Ministry from the Princeton Theological Seminary. A daughter of Indo-Caribbean immigrant parents, Dora is a native New Yorker who resides in Northern Virginia.
Ahoo Salem, Executive Director at Blue Ridge Literacy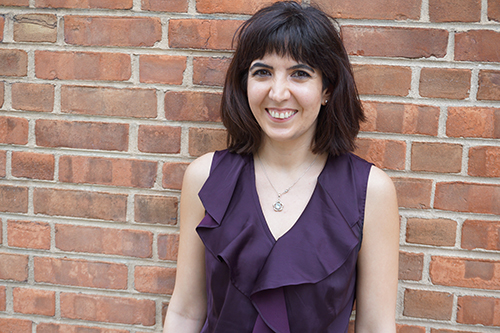 Ahoo Salem is the Executive Director of Blue Ridge Literacy (BRL), a non-profit organization in Roanoke, VA, that offers English literacy services to foreign and native-born residents of Roanoke Valley. With a background in sustainability sciences and international migration, her work and research explore the ways in which differential access to resources shapes and impacts experiences of everyday life for immigrants and refugees in different host settings. Originally from Iran, Ahoo holds a Ph.D. in sociology from Università Degli Studi di Milano, in Milan, Italy.
Juan Santacoloma, Multicultural Outreach Specialist for Chesterfield Country Public Schools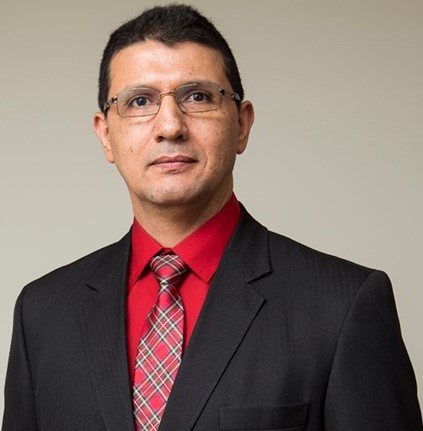 Juan was born in Manizales, in central Colombia. In 1990, he moved to Bogota, the capital where he lived until he came to the United States in May 2000 when he was forced to leave Colombia due to threats from FARC (the revolutionary forces). Juan began working for Chesterfield County in October 2001 under the work experience program for eight months. During his time with Chesterfield County government, he developed different positions, such as public affairs specialist, Hispanic Liaison, Multicultural liaison and finally Community Engagement Coordinator for Multicultural Services.
In December 2020, Juan moved to Chesterfield County Public School System as the Multicultural Outreach Specialist after 19 years of a successful professional career helping and advocating for multicultural communities in Chesterfield County.
Juan won sixteen National Association of County Information Officers awards, NACIO for different media articles, a local television show, and special projects. Juan has been the judge for the Spanish NACIO entries in two opportunities.
In 2020, Juan also won two Virginia Association of Counties Awards, VACO for two special projects for the multicultural communities in the Richmond metro area.
Former member of the Virginia Latino Advisory Board to advise the Governor regarding the development of economic, professional, cultural, educational, and governmental links between the Commonwealth of Virginia, the Latino community in Virginia, and Latin America.
In 2014, appointed to be part of the Governor's McAuliffe Task Force on Prescription Drugs and Heroin Abuse.
Chair of SAFE (Substance Abuse Free Environment) Central Virginia Latino Coalition, a non-profit substance abuse prevention group with over 40 partners, designated to educate throughout mass media campaigns, neighborhood presentations and environmental changes.
Winner of 2013 Sharyl W. Adams Award, SAFE's most notable award recognizing "exemplary contribution to community engagement for the prevention of substance abuse."
Current member of Communities in Schools of Chesterfield and Chair of the Partnership Committee.
Member of the YMCA Manchester in Chesterfield VA.
Coordinator of El Juguetazo for 17 years. An annual event reaching more than 6,000 Latinos and other immigrants to handle out new and unwrapped toys to every child who attends the event.
Studies
Bachelor's Degree in Mass Communications and Journalism, Central University, Bogotá, Colombia.
Technical Degree in Professional Announcing for Radio and Television, Arco Academy, Bogotá, Colombia
Marketing and Publicity, Technological University (UNITEC) Bogota, Colombia.
Former memberships:
St. Francis Bon Secours Advisory Board - Sacred Heart Center Executive Board - Chesterfield County Diversity Advisory Committee - Chesterfield County/Colonial Heights Crime Solvers - American Red Cross Multicultural Committee - Colaborando Juntos - Chesterfield County Schools Equity Committee and others.
Married with Martha, a family support worker in Families First, a program from Mental Health Support Services in Chesterfield County.
Two daughters, Maria 26, nurse and working in Atlanta with Covid-19 patients, and Vanessa 25, a Dominion Energy employee and who graduated from the International Business program from the College of Business at James Madison University, JMU.
Amelia Castaneda, Welcome Center Coordinator for Richmond Public Schools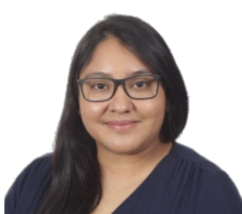 Amelia Castañeda Smith is the Welcome Center and Family Advocacy Coordinator for Richmond Public Schools, supporting the district's newcomer and English Learner (EL) families. In her role, Amelia oversees the administration of the English proficiency assessment to determine EL service eligibility for students, connects families to school and community resources, and promotes language justice as a tool to reduce engagement barriers. Prior to joining Richmond Public Schools, Amelia served as the Bilingual Parent Resource Coordinator for the Alexandria City Public Schools English Learner Office in a similar capacity.
A daughter of migrant workers, Amelia was born in Michigan before her parents returned to Mexico. She spent the first five years of her life in a small village in Guerrero before her family immigrated to Harrisonburg, VA.
As the first in her family to graduate high school and attend college, Amelia became passionate in ensuring access to resources and opportunities for all students after seeing the impact it had for her and her family. This passion led her to join Higher Achievement, a non-profit, after-school and summer academy program for middle school youth focused on closing these opportunity gaps.
In 2014, Amelia was recognized by the White House as a Latino Educator Champions of Change and was on the 2015 Forbes 30 Under 30 list for education. Amelia currently serves on the Scholars Latino Initiative (SLI) Advisory Council and as Secretary for the Richmond Region Council #4614 League of United Latin Americans Citizens (LULAC).
Amelia is a graduate of Virginia Tech and holds a degree in Human Development. She currently resides in Glen Allen with her husband, son, and dog Tocino (Spanish for 'Bacon').
Eva Stitt, Refugee Mental Health Program Coordinator at Department for Behavioral Health and Developmental Services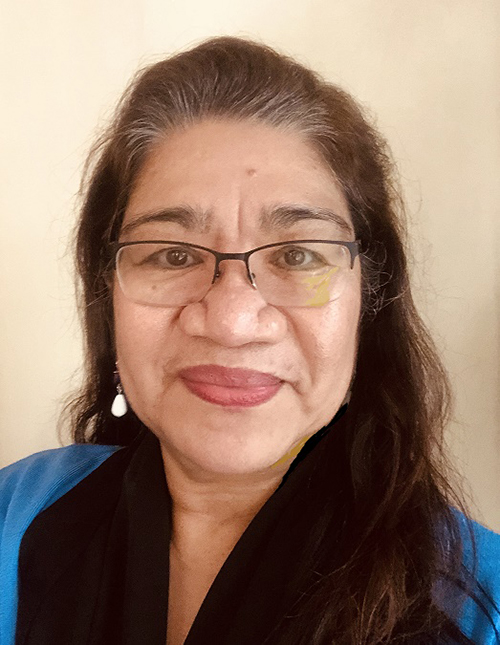 Dr. Stitt has served in public, private, and non-profit sectors here and abroad as a graduate school professor, guidance director, school counselor, human resource officer, community organizer, program coordinator, or nurse. Her interests focus on education, mental health, and language access. She has presented workshops and research papers in national and international conferences. She has developed several psychological assessments and curriculum materials to support individual's work ability, college assessment tests, literacy, community-based intervention, and language access for refugees and limited English proficient populations. She has been working with multi-sectoral groups to develop, implement, and evaluate programs to foster intercultural understanding and professional collaboration. She has sat on several public and non-profit advisory boards to help build sustainable community-based intervention, to strengthen health equity, and to promote social justice. More recently, she has coordinated the Virginia Refugee Healing Partnership, a statewide initiative to establish sustainable public-private collaboration to insure refugee access to mental healthcare, to develop pathways to support behavioral health providers prepared to serve refugees, and to strengthen refugee mental wellness and capacity building measures. This initiative has produced the Virginia Behavioral Health Interpreting Curriculum (BHIC), a pioneering tool that was developed through collaborative action of providers, clinicians, interpreters, and educators. It is designed to train behavioral health interpreters to provide service in behavioral health settings. Dr. Stitt holds a Master's in Education degree major in Guidance and Counseling and a PhD in Public Policy and Business Management.
Milton Vickerman, Associate Professor at University of Virginia (Immigration and Citizenship Studies)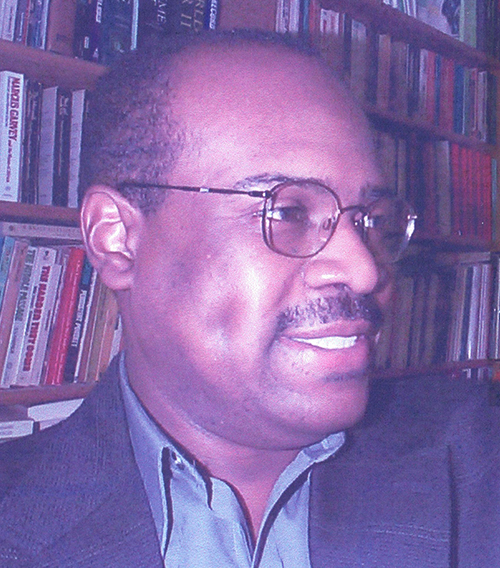 Milton Vickerman is an Associate Professor of Sociology at the University of Virginia. His research interests center on race, immigration, assimilation, the American dream, the Caribbean, social inequality, and white nationalism. His publications (e.g., Crosscurrents, The Problem of Post-Racialism, various chapters, and articles) have examined such issues as the assimilation of West Indian immigrants, assimilation theory, the post-racialism myth, and challenges to the notion of the American dream posed by post-1965 immigration and anti-black racism. His current research focuses on black and other immigrants in new destinations, and on various facets of the growing white nationalist movement.
Si Young-Yoon, Community Service Coordinator, National Korean American Service and Education Consortium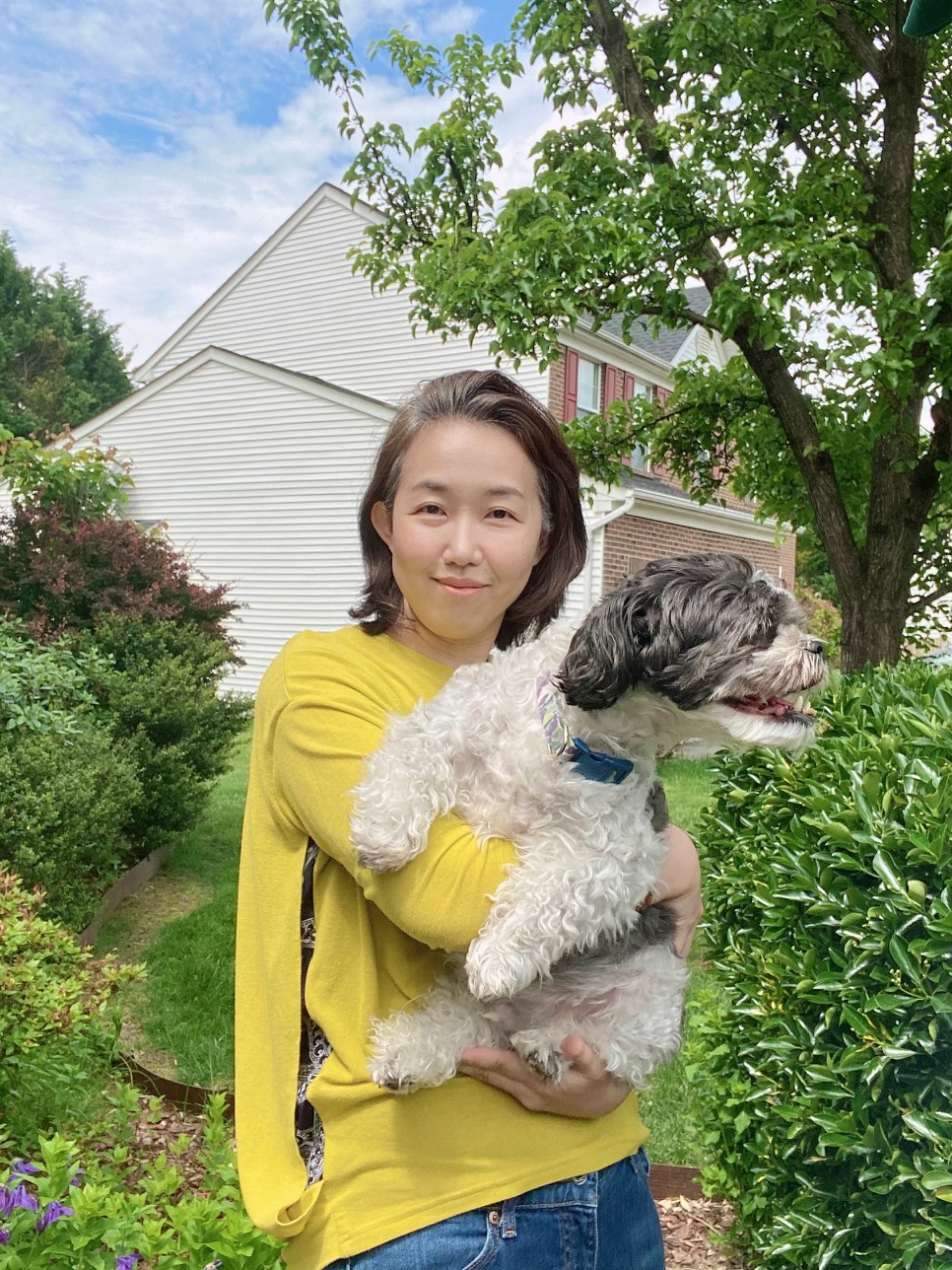 I am a first-generation Korean American and was born in Seoul, Korea and earned a degree in Visual Design. I also hold a Masters in Business and a Masters in Professional Counseling.
Currently I'm serving Asian immigrants as a community service coordinator at NAKASEC VA. I believe that every human being as equal rights and a duty to protect those rights, as well as fulfill their civic responsibilities. I like drawing, taking pictures and walking in my free time.
Contact Us