Secretary of the Commonwealth
Kelly Gee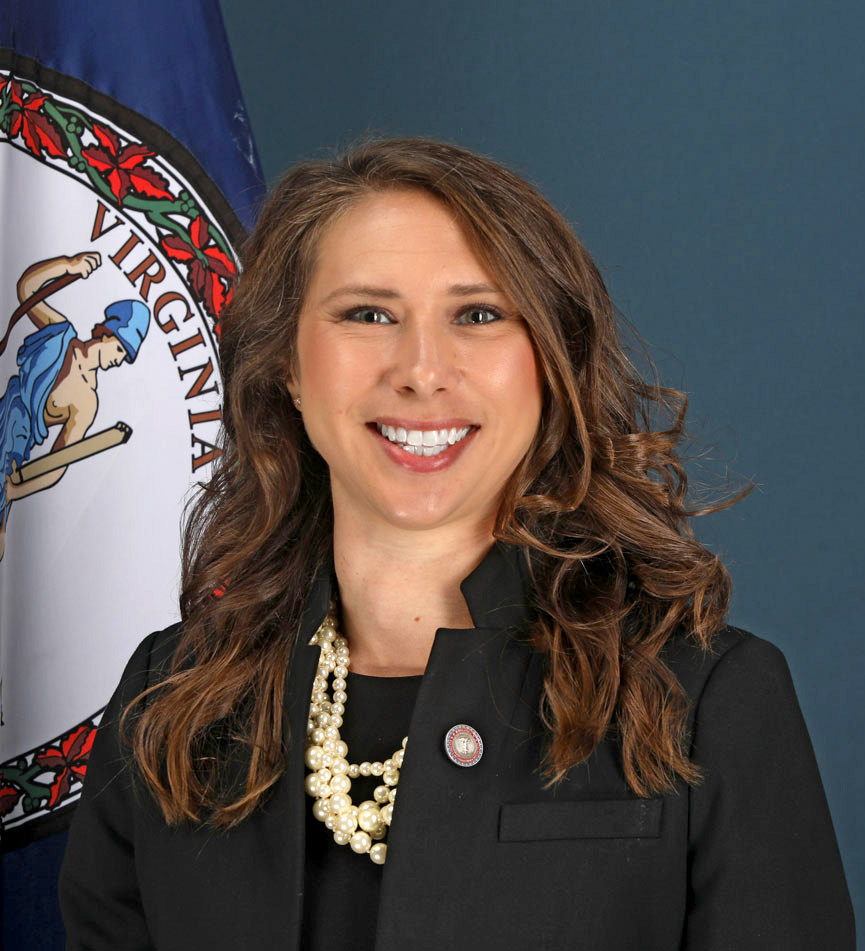 In August 2023, Governor Youngkin appointed Kelly Gee to serve as the Secretary of the Commonwealth. Secretary Gee spent the last decade in public service, including eight years as a senior staff member to General Assembly leadership and five years at the Virginia Lottery.
Her time in the legislative branch culminated in being named Deputy Chief of Staff to the 55th Speaker of the House. Speaker of the House is a constitutional office, the responsibilities of which transcend party labels. She became well versed in policy development, committee operations, and legislative process.
When Secretary Gee joined the Lottery in 2018, she served on the Lottery's leadership team as the manager of government relations. She was responsible for managing the strategy and execution of legislative outreach efforts and played an active role in policy creation and implementation. In June 2022, she was appointed by Governor Youngkin to serve as the Executive Director. During her time as Executive Director, the agency reported record sales of $4.6 billion, record profits for K-12 education of $867 million, regulated sports betting activity that saw over $5 billion wagered in a fiscal year, and assisted in the opening of three of Virginia's first land based casinos.
Secretary Gee holds an undergraduate degree in Government from the College of William and Mary and a Master of Arts in Political Science from Virginia Tech.