If you have recently had a photograph taken with Governor Youngkin, by the Governor's photographer, or if you would like to see photographs from Governor Youngkin's recent events, check out the Governor's photo gallery.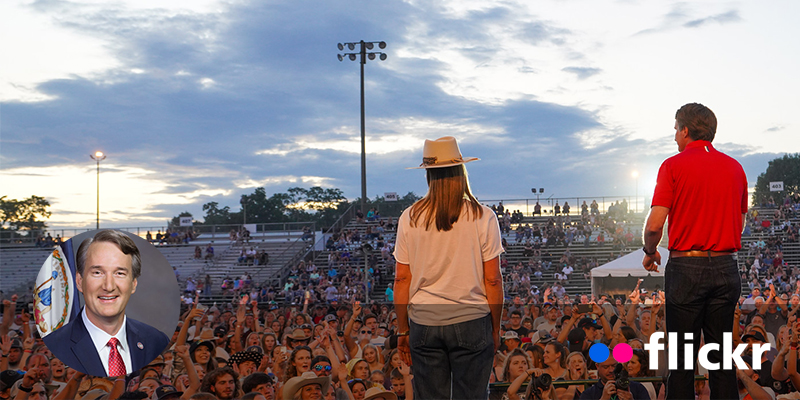 View the Governor's Photo Gallery on Flickr
You may view, download and print any photograph contained in these galleries free of charge. Please note that these photos are for personal use only. If posting to social media or sharing the photos, the following byline must be used: Official Photo by Christian Martinez, Office of Governor Glenn Youngkin.

If you share them with friends or family, make sure to include the disclaimer below:
"These photographs are provided by The Office of Governor Glenn Youngkin as a courtesy and may be printed by the subjects in the photograph for personal use only. The photographs may not be manipulated in any way and may not otherwise be reproduced, disseminated, or broadcast, without the written permission of the Governor's Office. These photographs may not be used in any commercial or political materials, advertisements, emails, products, or promotions that in any way suggest approval or endorsement of the Governor, the First Family, or the Commonwealth of Virginia".