Counselor to the Governor
Richard Cullen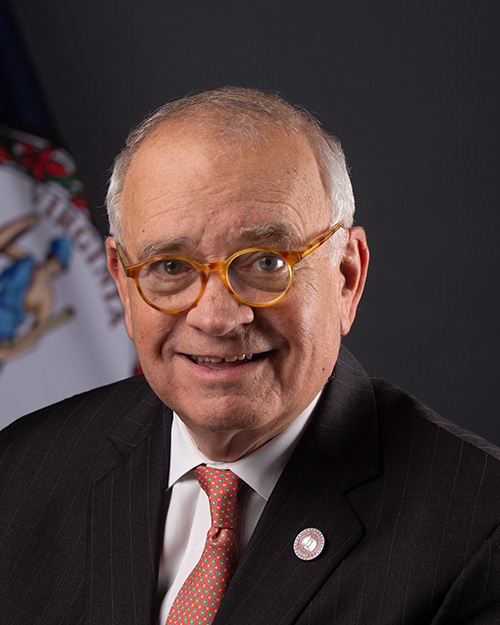 Richard Cullen is a senior partner at McGuireWoods and has had a distinguished career in both the public and private sector.
He has served as the Attorney General of Virginia having been appointed by Governor George Allen in 1997. Richard served as Co-Chair on Governor George Allen's Commission on Parole Abolition and Sentencing Reform with former Attorney General William P. Barr. He also served as United States Attorney for the Eastern District of Virginia from 1991-93, nominated by President George H. W. Bush.
From 2006-2017, Richard served as chairman of McGuireWoods, and has represented clients, both corporate and individuals, in the most important investigations in recent years. His clients include former Vice President Mike Pence, The Boeing Company, the Chairman of BP America, and several state and local elected officials including Governor Wilder and Richmond Major Dwight Jones.
Mr. Cullen has represented clients domestically and abroad, including the parents of Otto Warmbier, the University of Virginia student held hostage by North Korea.
Mr. Cullen, raised in Staunton, VA, now lives in Henrico with his wife. They have four adult children and 11 grandchildren. Richard serves and is active in several civic organizations in the Richmond area and across the Commonwealth.